Here at Yummies Bakery and Deli, we offer cakes for all occasions or no occasion! We offer many flavors and we will even write on cakes so they are ready for your party, retirement or just Tuesday.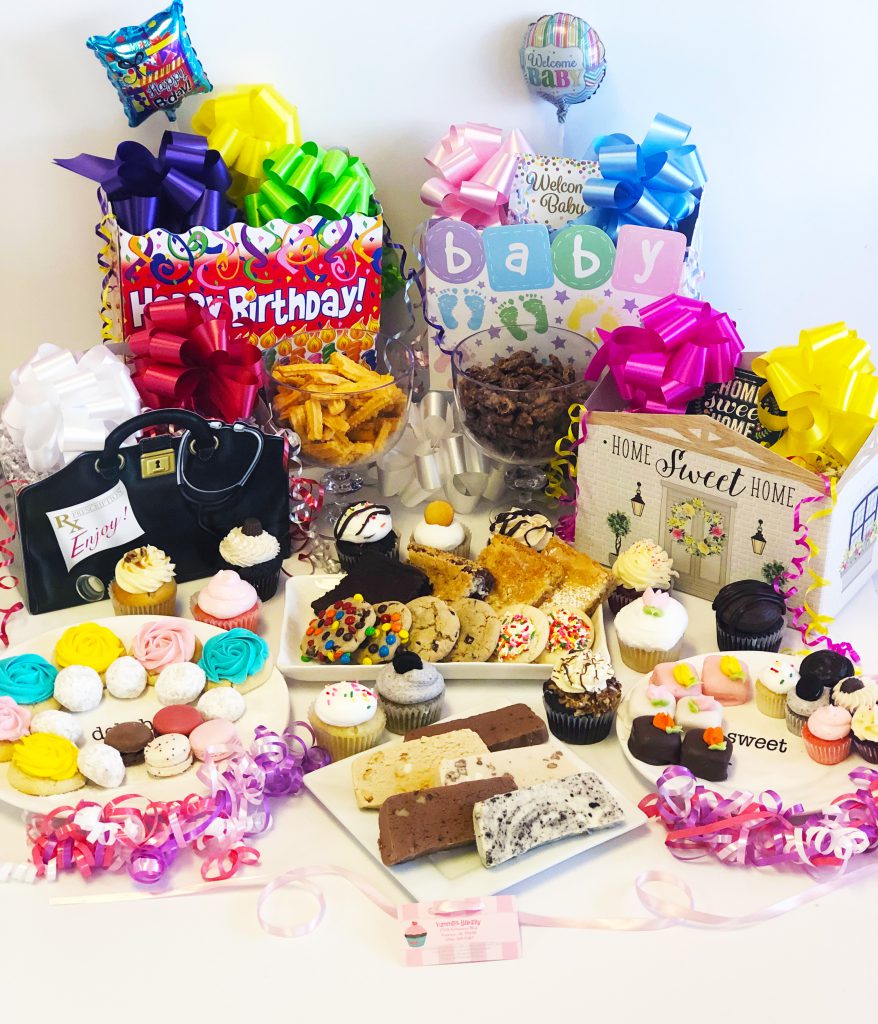 Order trays or gift packs for special occasions like house warming, birthdays, births and illness. Any occasion is a great one to order treats from our shops. We also have gift boxes, candles for our cakes, cupcakes, cards and more!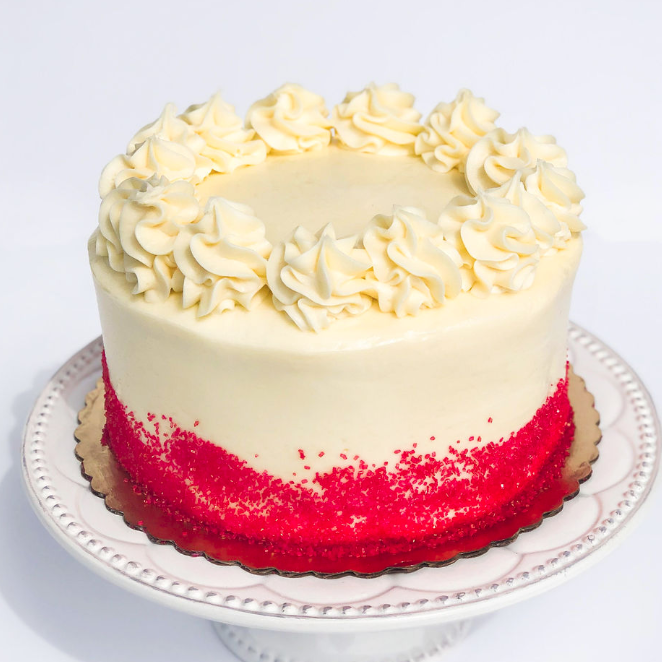 Red Velvet Cake
A classic cake containing two layers of moist red velvet cake with cream cheese icing, then topped with red velvet themed sugar crystals.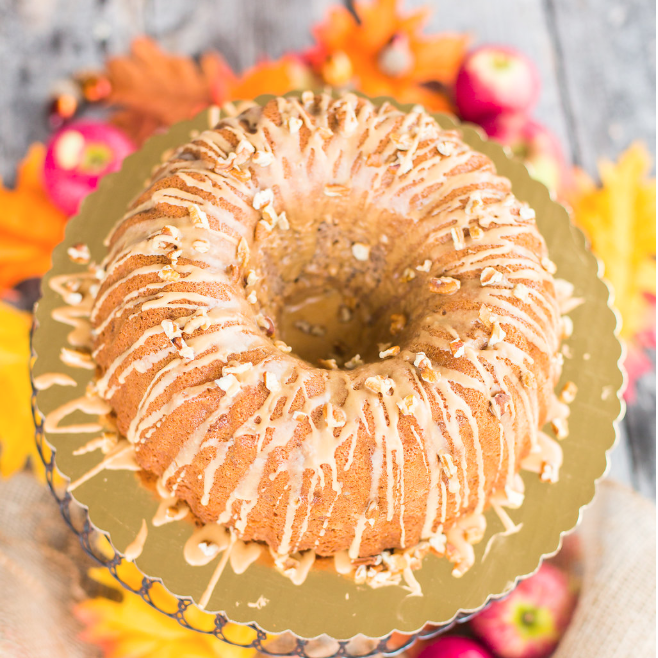 Apple Bundt Cake
This holiday classic is sure to bring back sweet memories. This spiced cake with tart granny smith apple pieces is polished off with a caramel glaze. We add a touch of pecans and sweet Southern hospitality.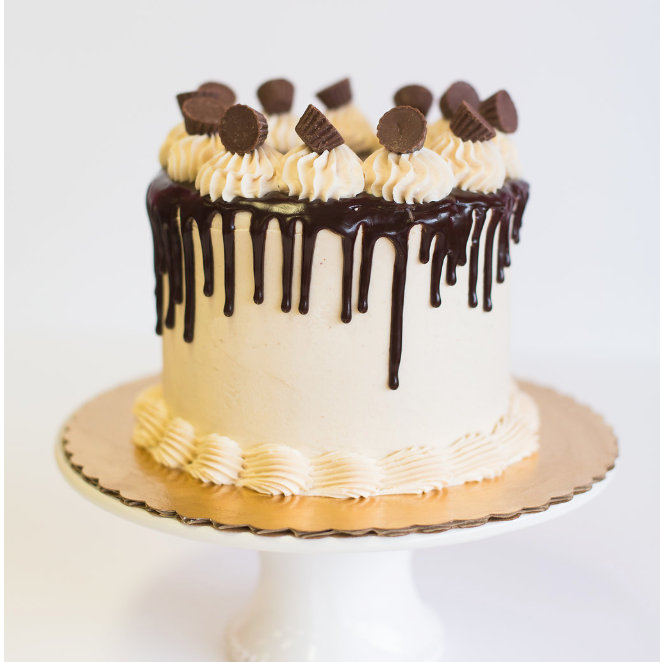 PB Cup Cake
While we pride ourselves on inventive flavor combos we also know when a classic shouldn't be overthought. Cake is crowned with pb cups.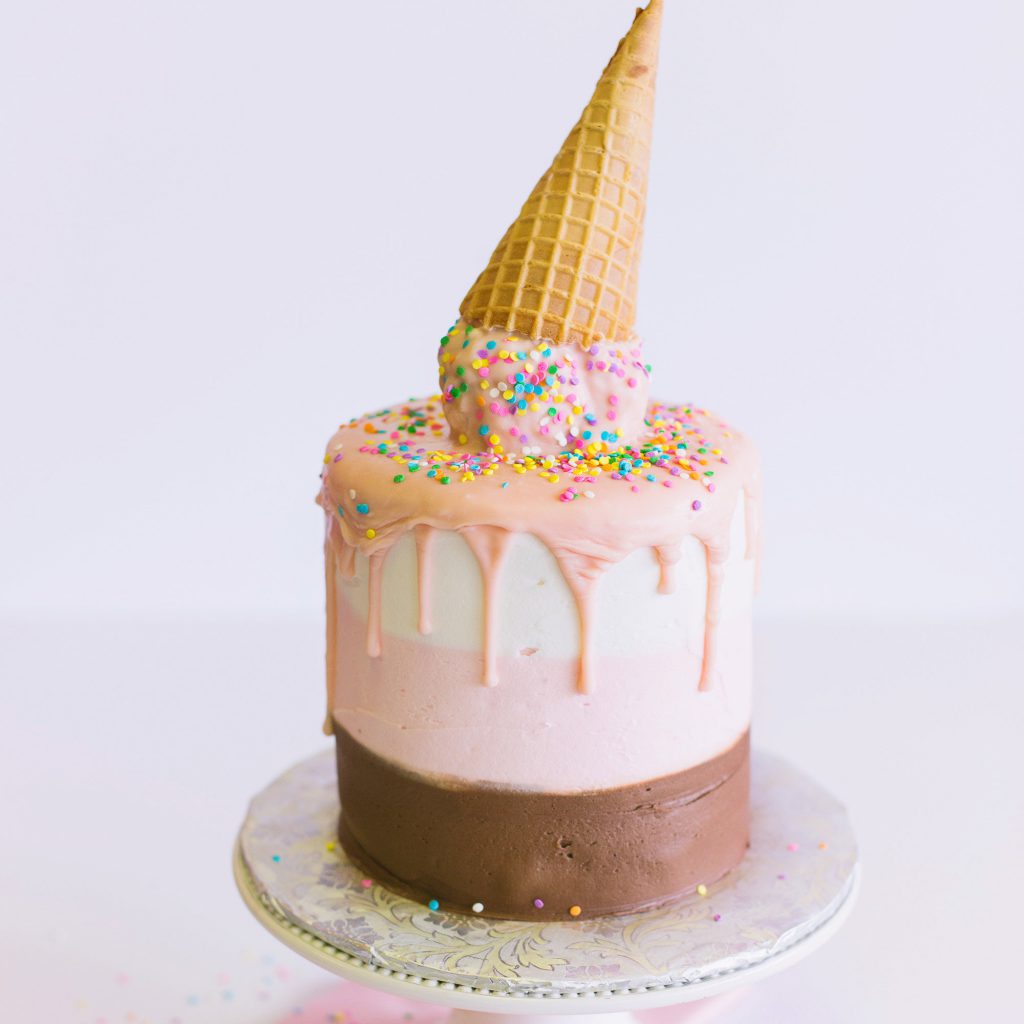 Neapolitan Cake
3 layers of vanilla strawberry, chocolate cakes frosted with buttercream icing and drizzled with a pink ganache then topped with a waffle cone and sprinkles.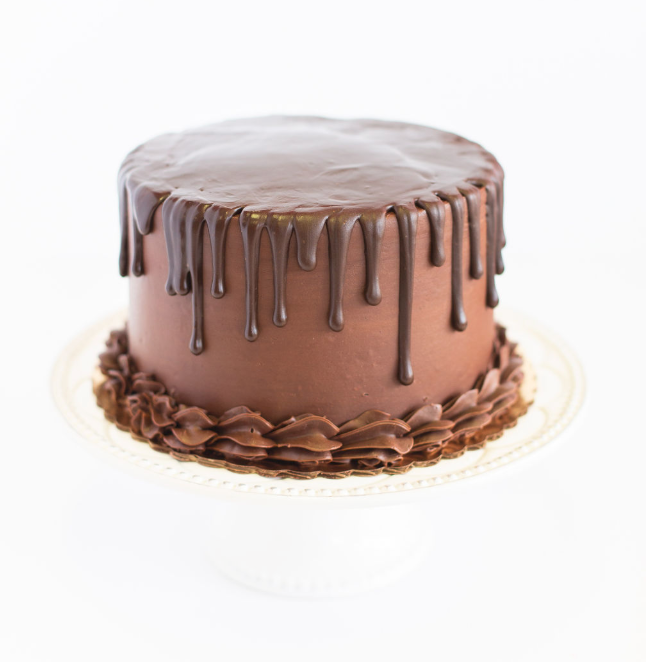 DBC
This chocolate lovers dream is a rich symphony of flavors. The two layers of decadent chocolate cake contains semi-sweet, milk and dark chocolate chips. It is iced with chocolate buttercream and covered in chocolate fudge drizzle.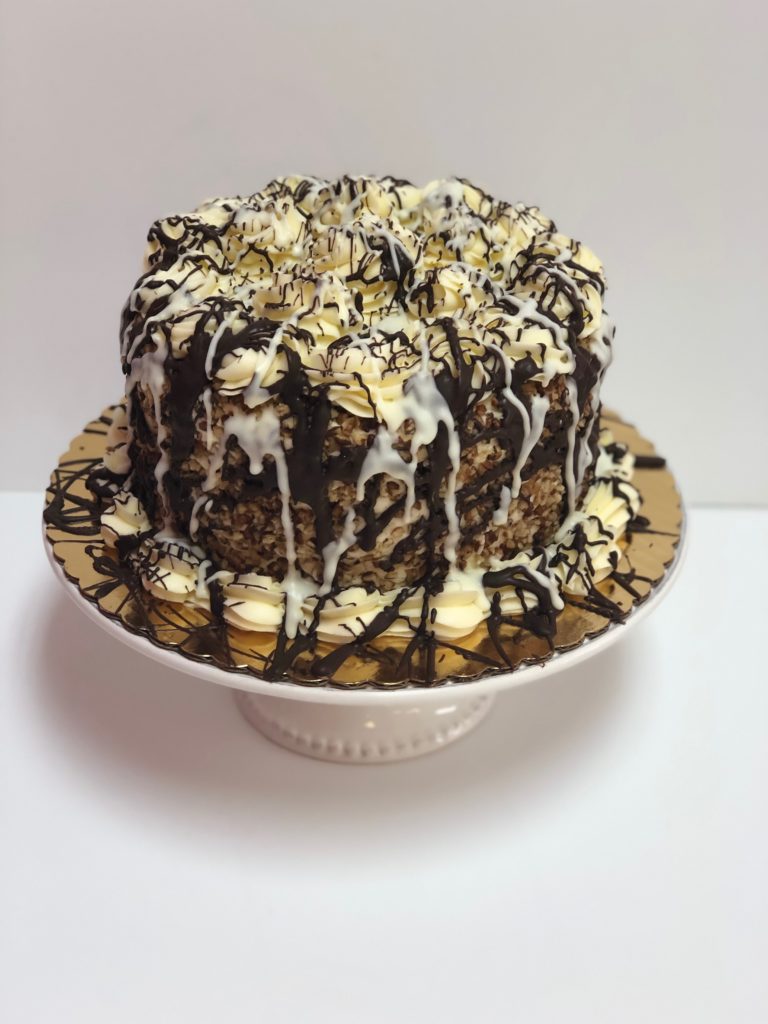 Hot Mess
Based on our most popular cupcake flavor, this treat includes two layers of our traditional chocolate cakes stuffed by injection with caramel and frosted with cream cheese buttercream. The cake is then coated with pecans and generously drizzled with milk and white chocolate.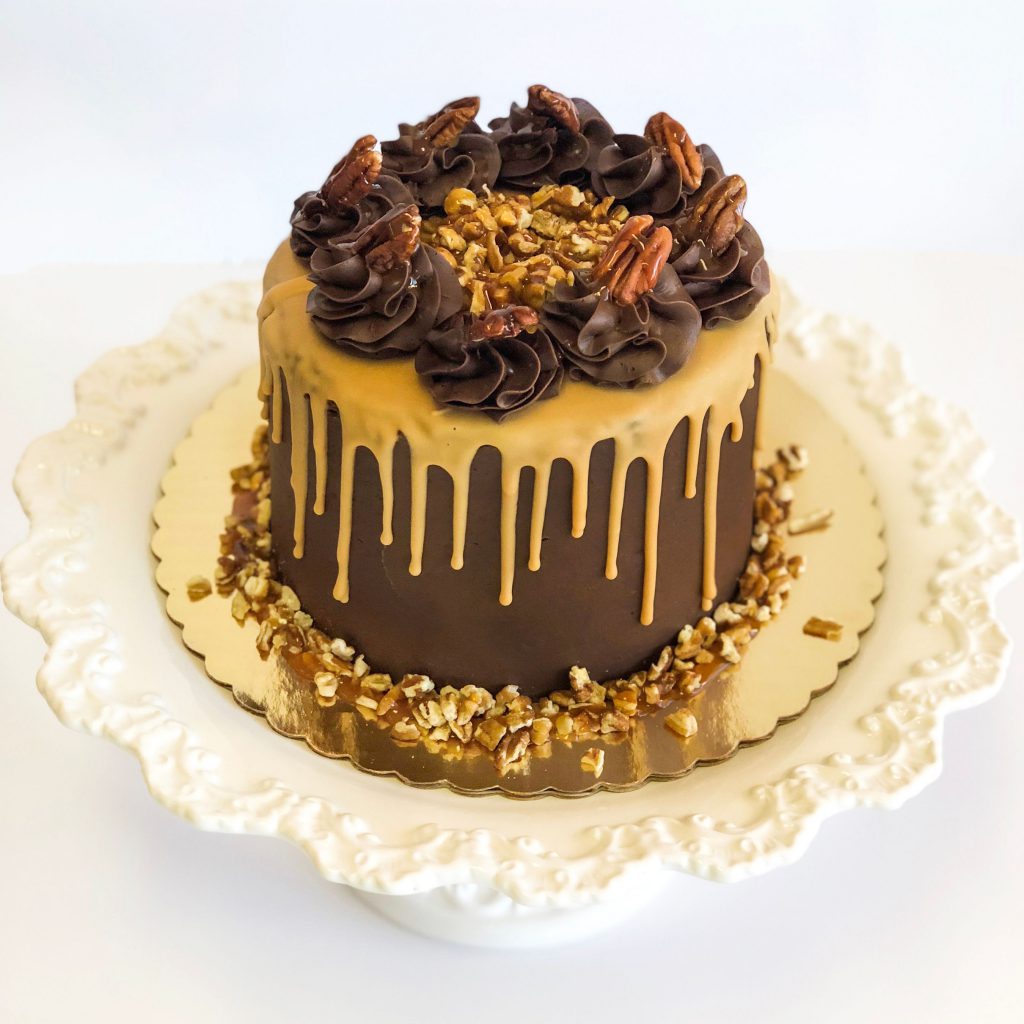 Turtle
Chocolate and caramel are back at it again in this mouthwatering sensation. Our turtle cake is a layer of divine caramel sandwiched between two layers of our traditional chocolate cake, which is then iced with chocolate buttercream and topped with a caramel drizzle and pecans.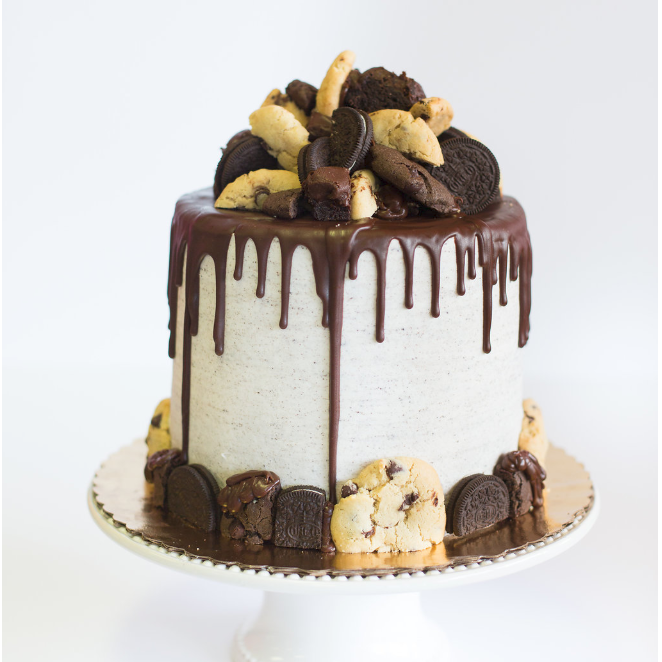 Cookie Monster Chocolate cake (chocolate, vanilla, or cookies and cream), iced with cookies and cream buttercream. Fudge drizzle with mounds of chocolate chip, Oreo, triple chocolate chip and brownies.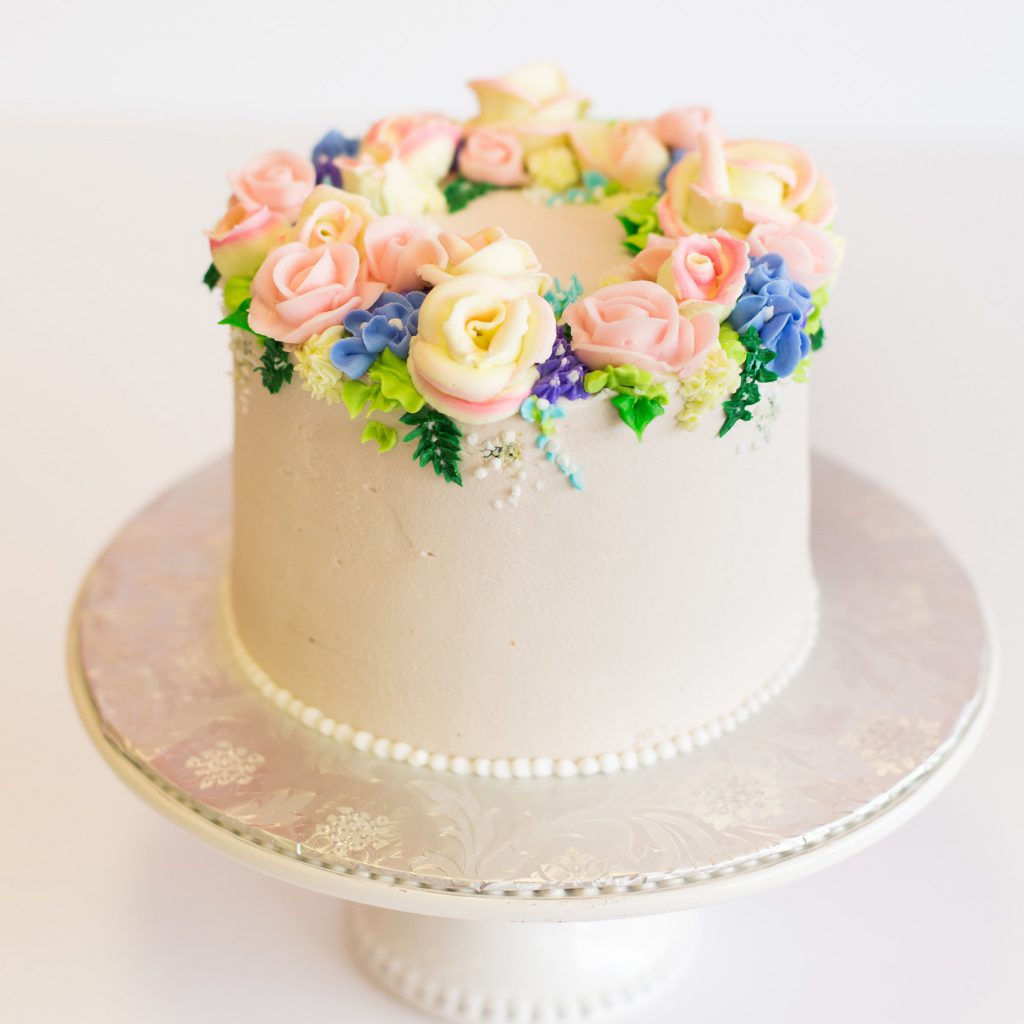 Floral Wreath Cake
Vanilla cake iced with vanilla buttercream and painstakingly decorated with a beautiful arrangement of flowers on top. This cake is perfect for teas and bridal showers.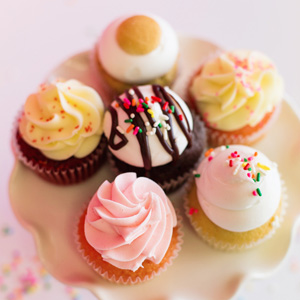 Cupcakes
Small versions of our famous cakes. These treats are perfect for birthdays, gifts or just fun!
Strawberry Cake
Our strawberry cake is wonderfully light and fluffy, while remaining packed with flavor. The strawberry icing even containing bits of real fruit.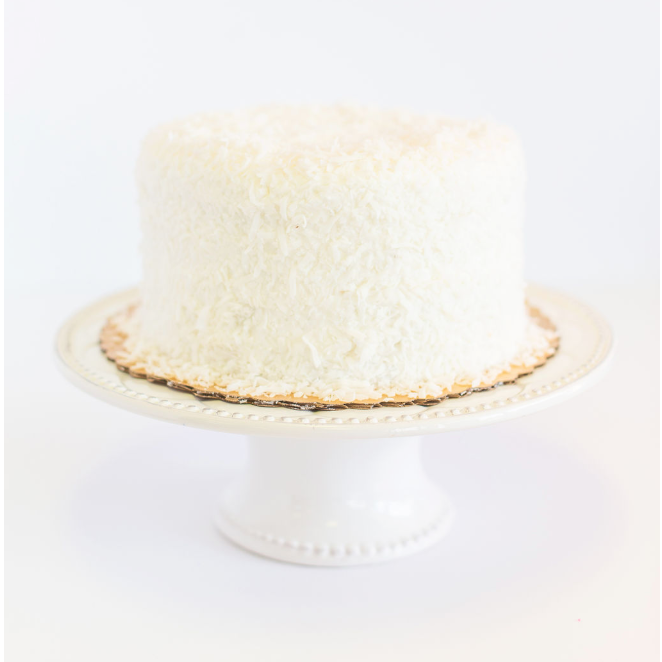 Coconut – A no-holds-barred approach to this taste of the South. For this cake, we liberally incorporate coconut into the batter itself, iced with vanilla buttercream and the entire cake is coated with shredded coconut.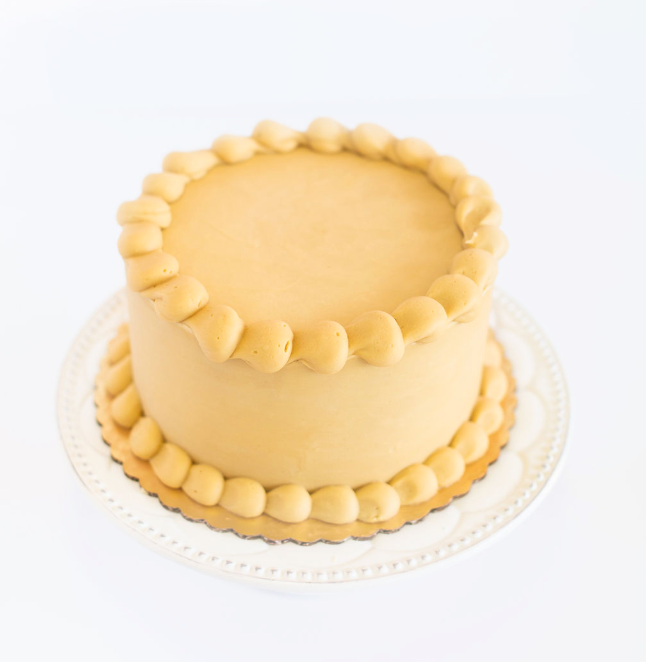 Brown Butter Pecan – Our mouths are already watering… Overflowing with sweet buttery pecan, this two layer cake is iced with a matching buttercream icing.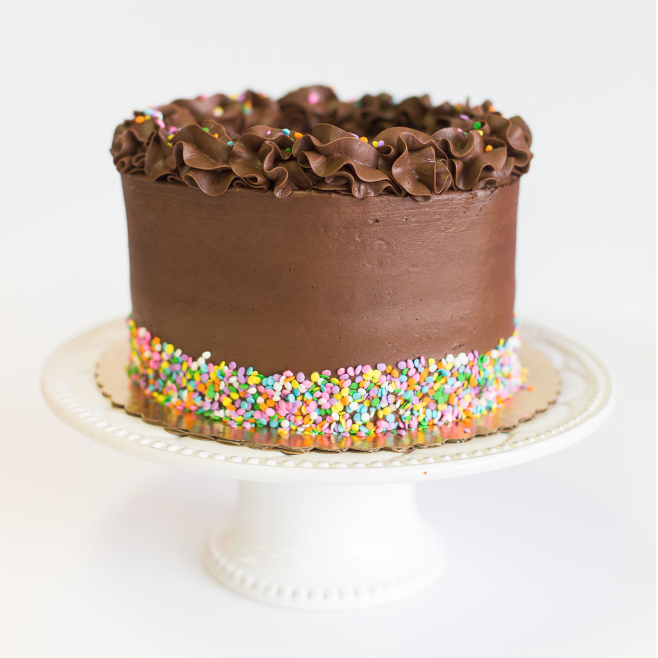 Chocolate
This traditional cake made with two layers of rich chocolate cake coated in decadent chocolate buttercream icing. Decorated with multi-colored sprinkles around the base.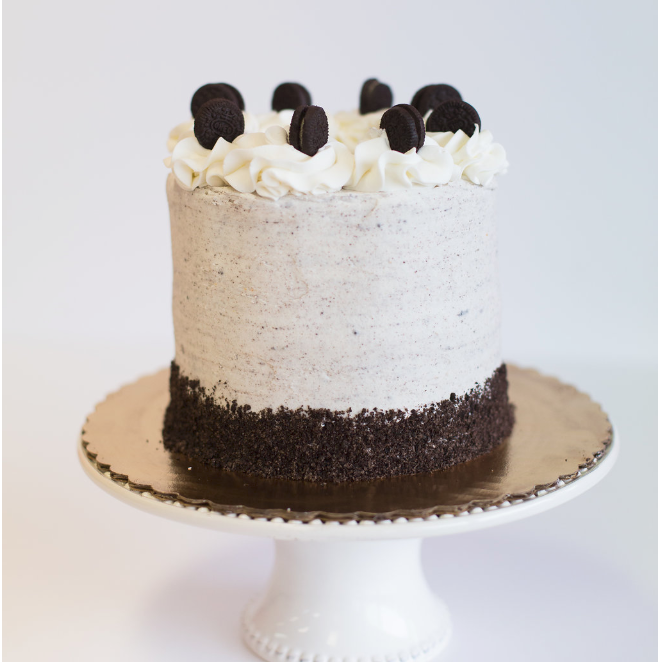 Cookies & Cream We can't name a better duo! This decadent cookies n cream cake is is sandwiched and covered in our classic cookies n cream buttercream icing. Finished with a fudge drizzle, this cake is sure to please.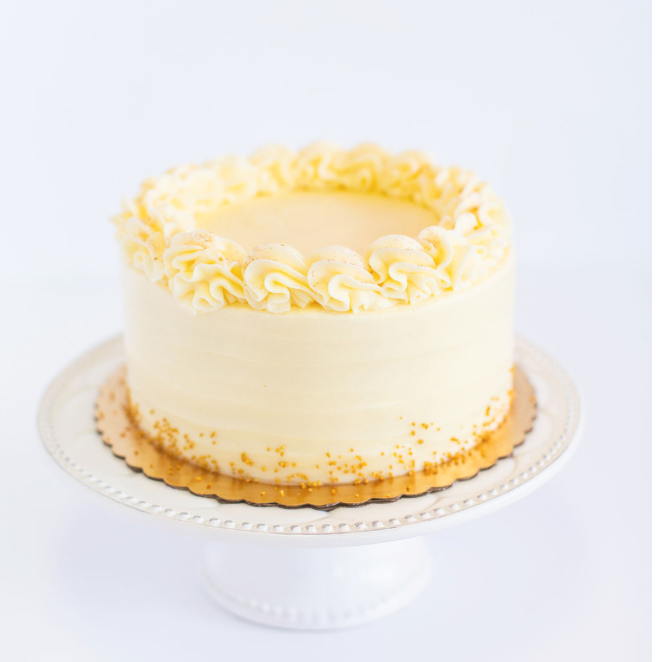 Carrot Cake
This spiced cake strikes the perfect balance between the savory nutmeg, cinnamon and ginger and the sweetness of the carrots & brown sugar. Two layers of this exceptionally moist cake are iced with cream cheese buttercream plus, the sides are coated in pecans.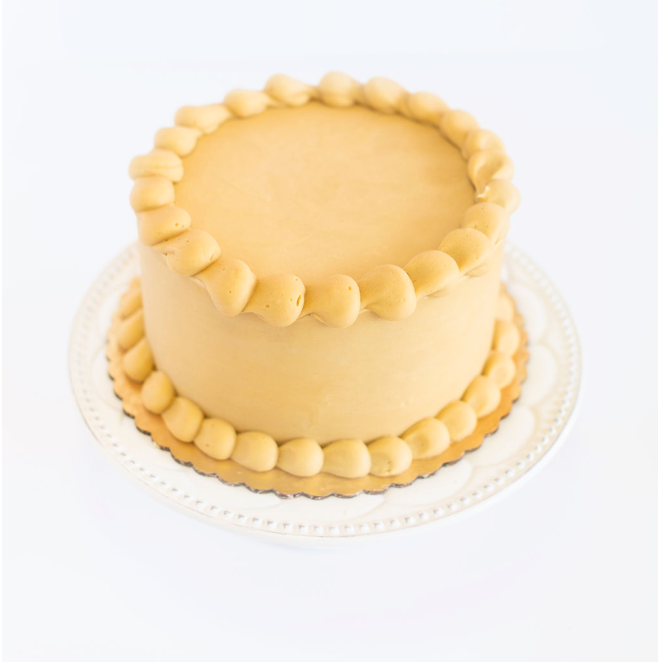 Old Fashioned Caramel
Our famous old-fashioned caramel cake is an instant Southern classic. The perfect cake for all events and seasons, this delicacy is made of two layers of vanilla cake with made from scratch caramel icing that can't be rivaled.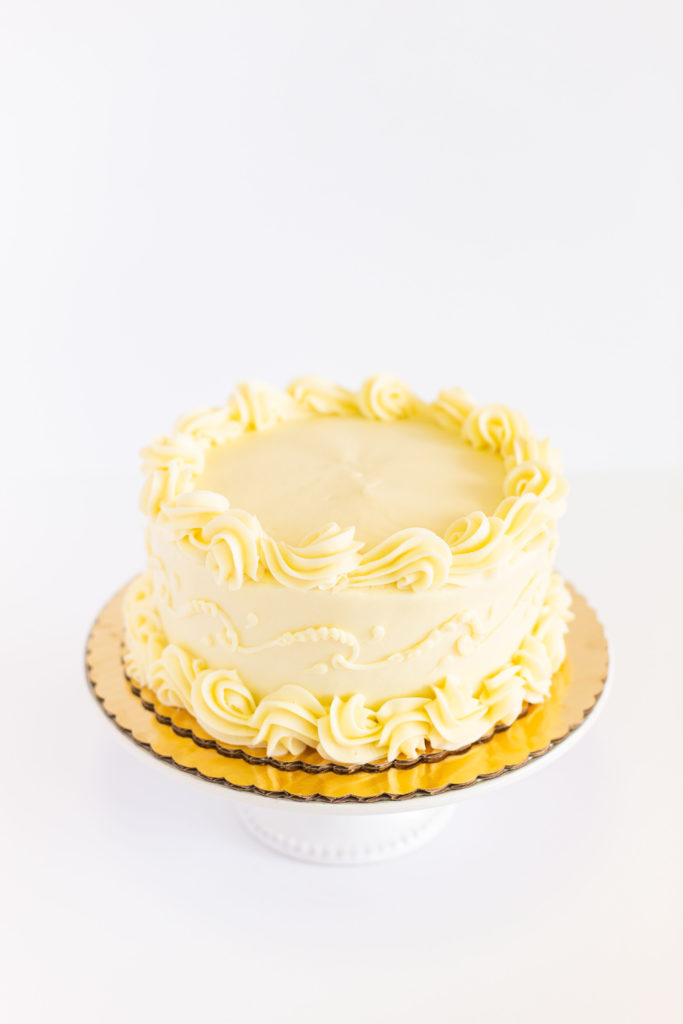 No Worries
(Wedding Cake)
This wedding staple has been a classic for decades. This cake is perfect for any occasion. We infuse the unmistakable almond flavor (think petit fours) throughout our cake and icing!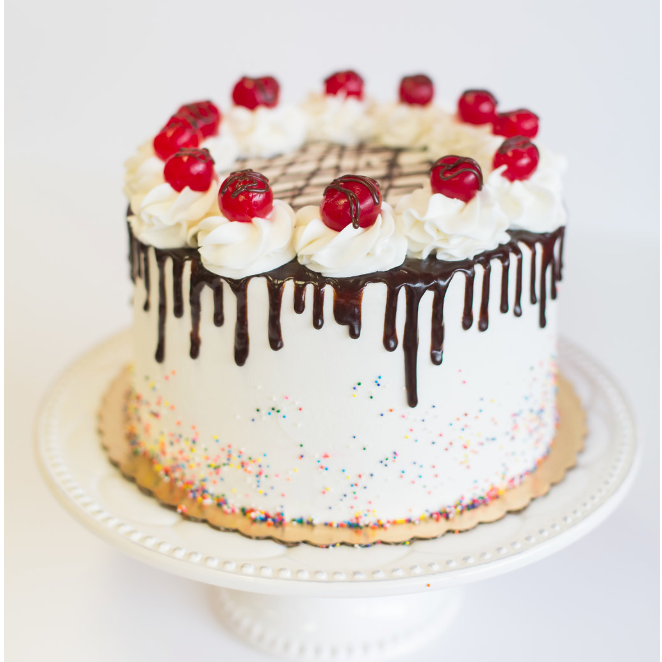 Hot Fudge Cake
Eat like a kid again. Indulge in this chocolate cake with fudge filling, frosted with vanilla buttercream, drizzled with fudge and topped with cherries.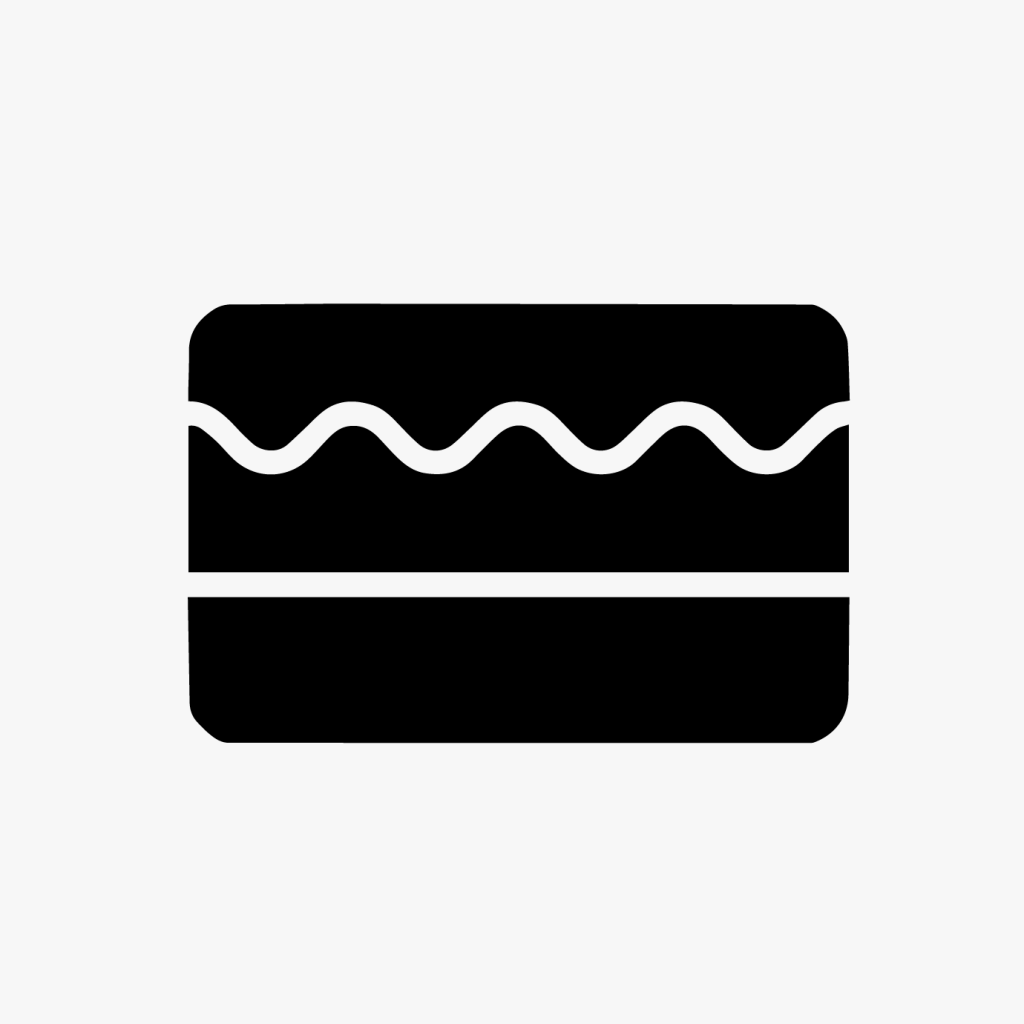 Cookies
Our flavorful sugar cookies, decorated by hand with seasonal decorations.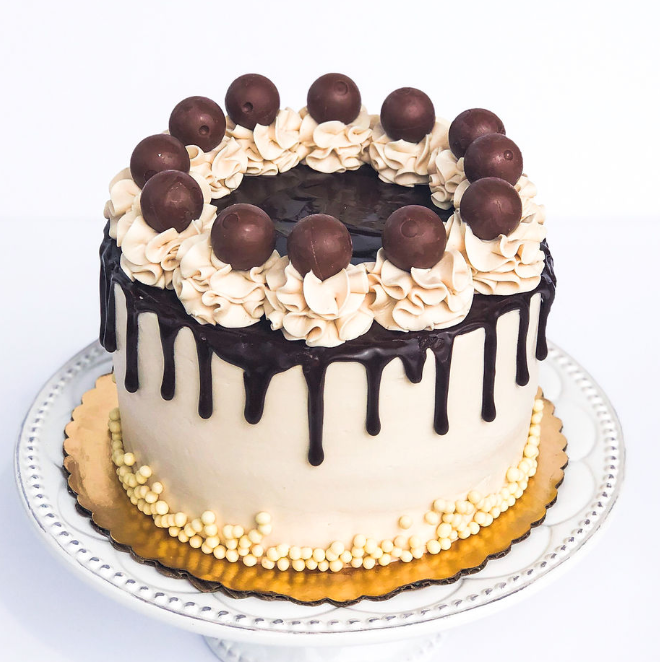 CSS Cake
The perfect balance of sweet & salty! This two layer chocolate cake is filled with salted caramel and iced with delicious caramel buttercream!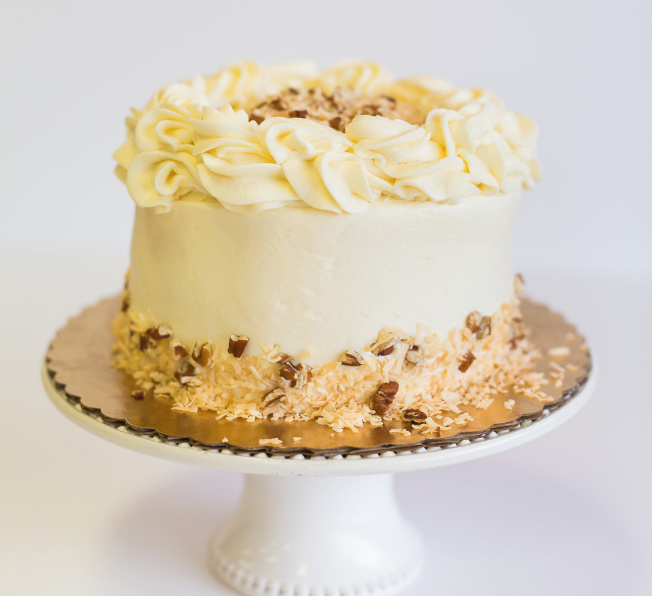 Italian Cream Cake
With layers of moist vanilla cake infused with coconut and pecans, this cake packs a punch! We finish this classic with our rich cream cheese icing, toasted coconut and a generous helping of pecans.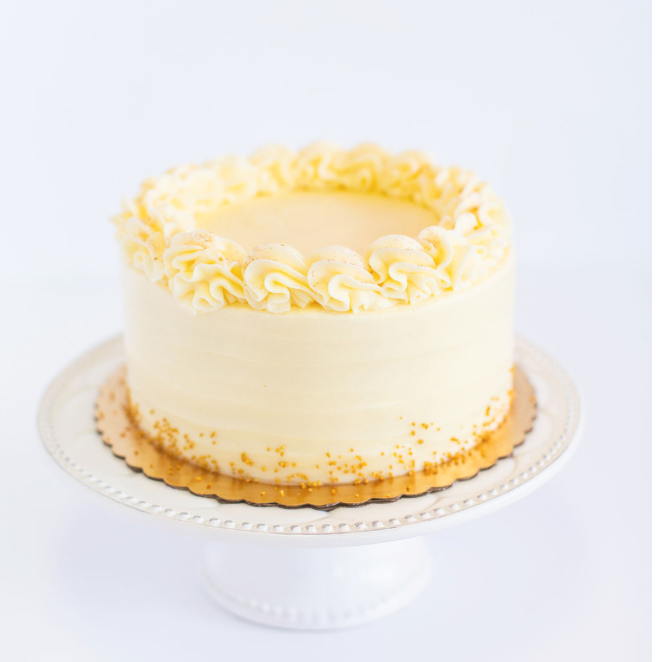 Lemon Cake
When life gives you lemons, make lemon cake! This light and refreshing two layer cake is infused with lemon icing with our lemon buttercream.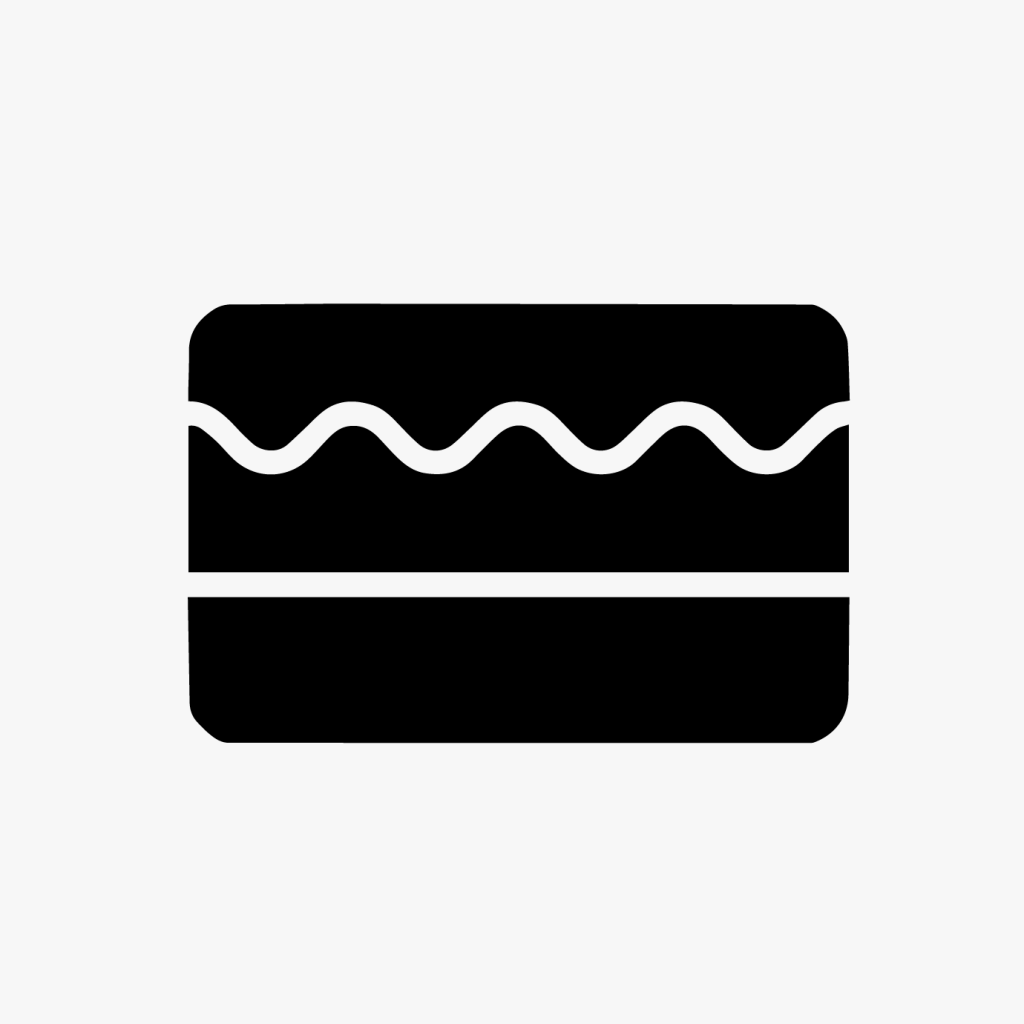 King Cake
Fit for a King, this cake is sure to please any time of the year! This speciality cinnamon classic is made with our traditional danish dough and filled with your choice of filling.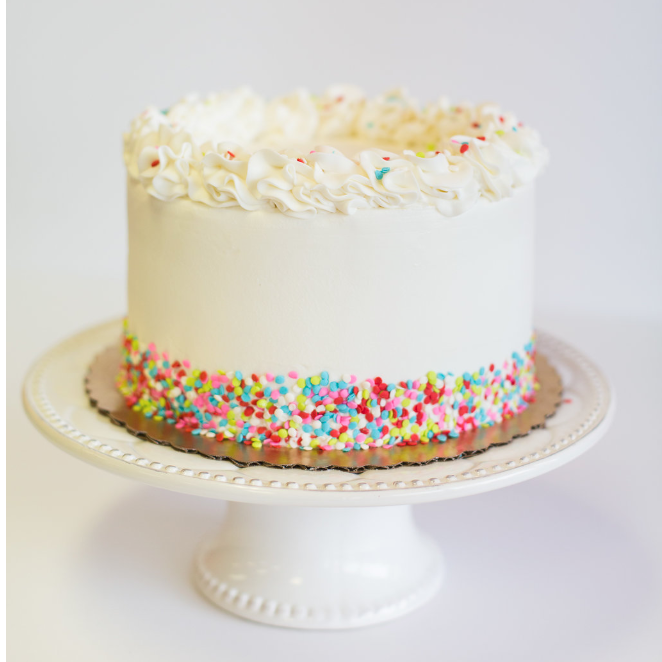 Vanilla
(Birthday Cake)
A classic cake that is sure to remind you of every birthday party from your childhood.
This crowd-pleaser is made of two layers of moist classic vanilla cake with rich vanilla buttercream icing. Then rainbow sprinkles are added to the base.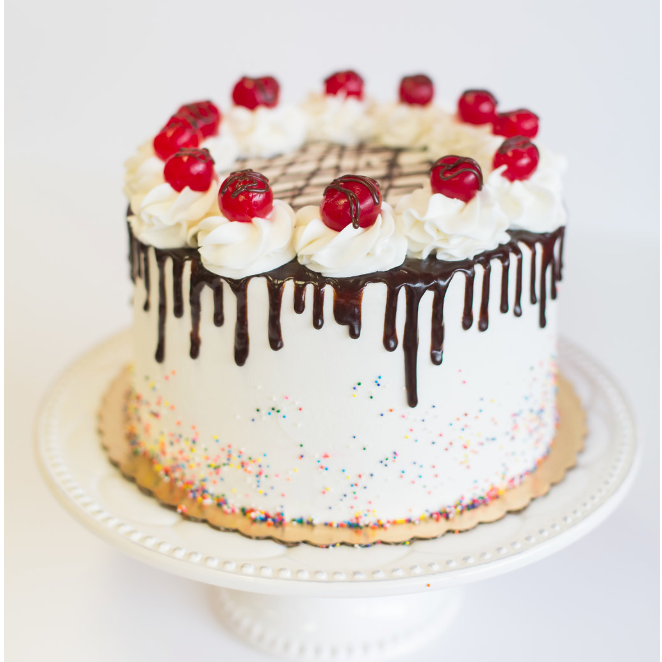 Black Forrest Cake
Indulge the senses, and dive into this heavenly cake! Two layers of chocolate cake filled with juicy maraschino cherries, are then topped with freshly whipped cream. The cake is sure to the cherry on top of your celebration.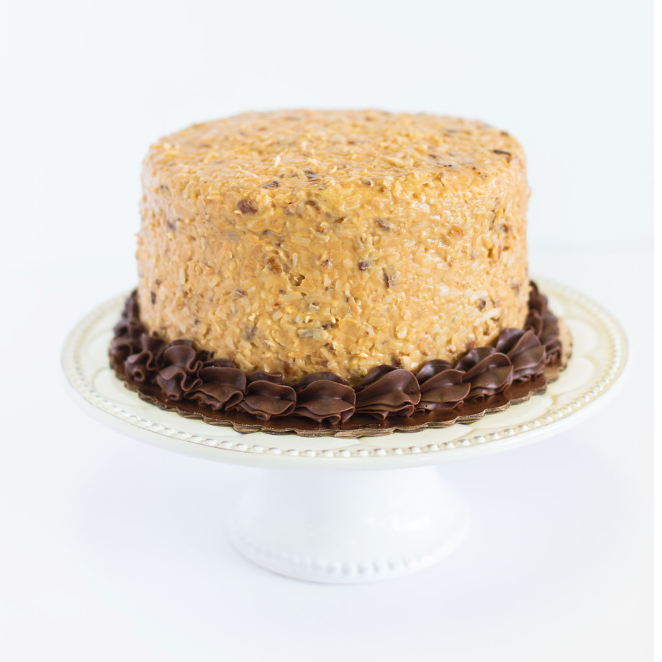 German Chocolate An intriguing combination of creamy and crunchy textures that compliment the marriage of flavors between the super sweet icing with the faint touch of bitter from the German chocolate. Two layers of German chocolate cake are iced with coconut and pecan icing to create this masterpiece.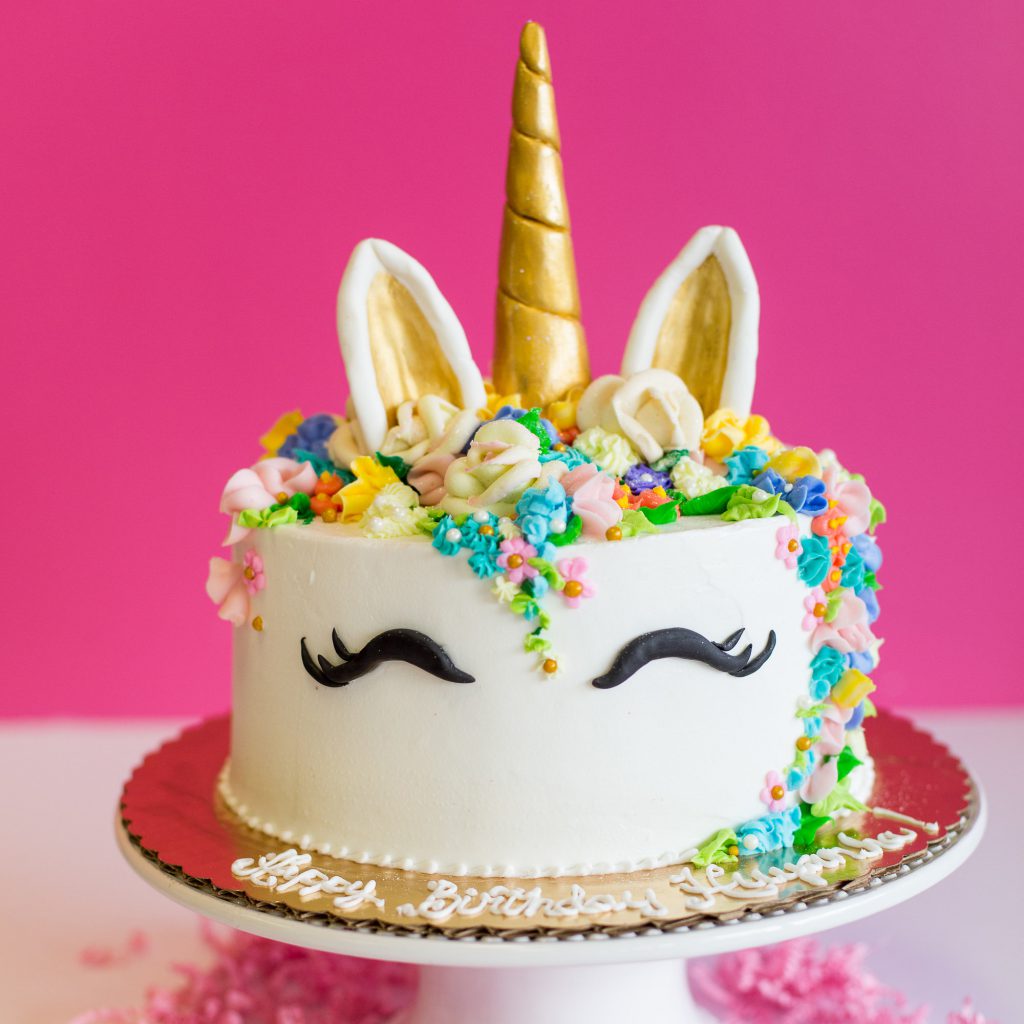 Unicorn Cake
A magical cake that consists of your choice of cake (vanilla, chocolate or strawberry). This adorable cake will be the hit of any event. This fondant and frosting decorated wonder is a big hit.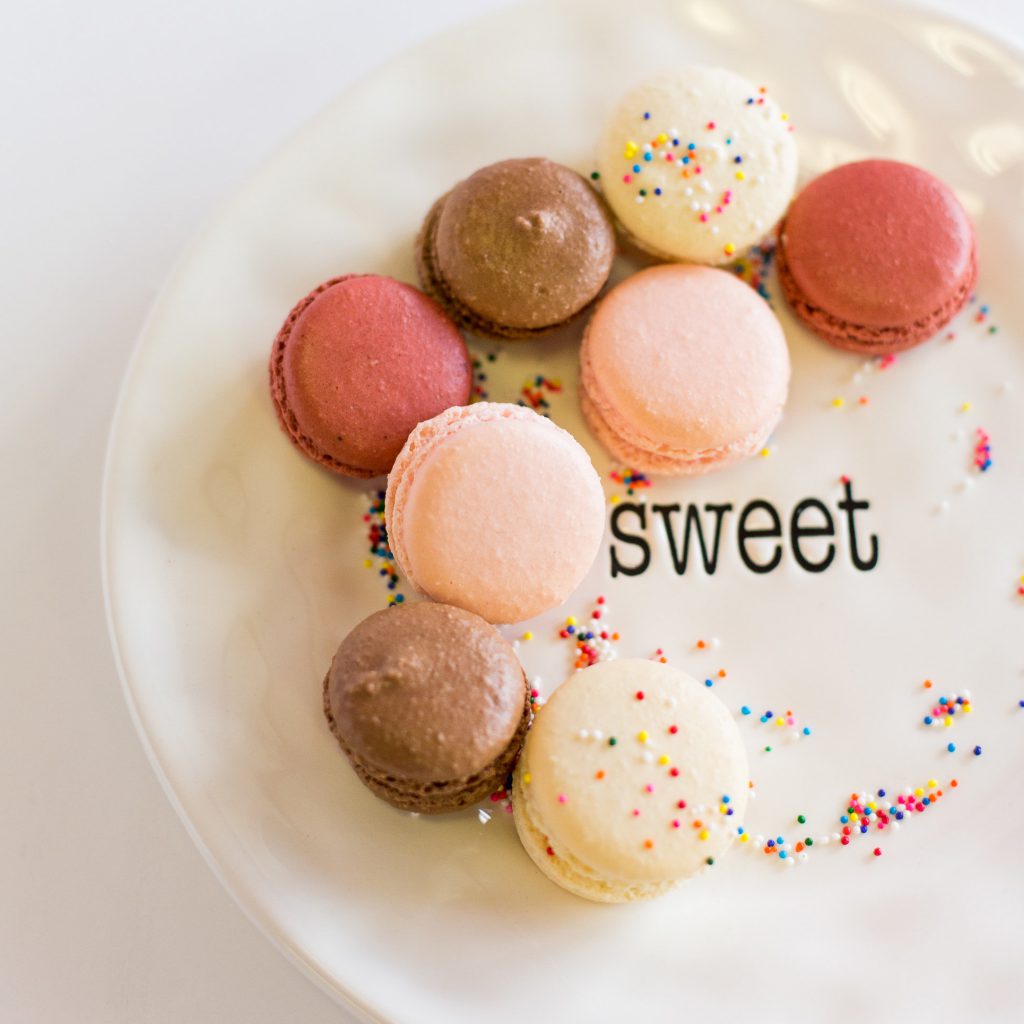 Macaroons
This French treat of flavorful meringue cookies sandwiched together with filling.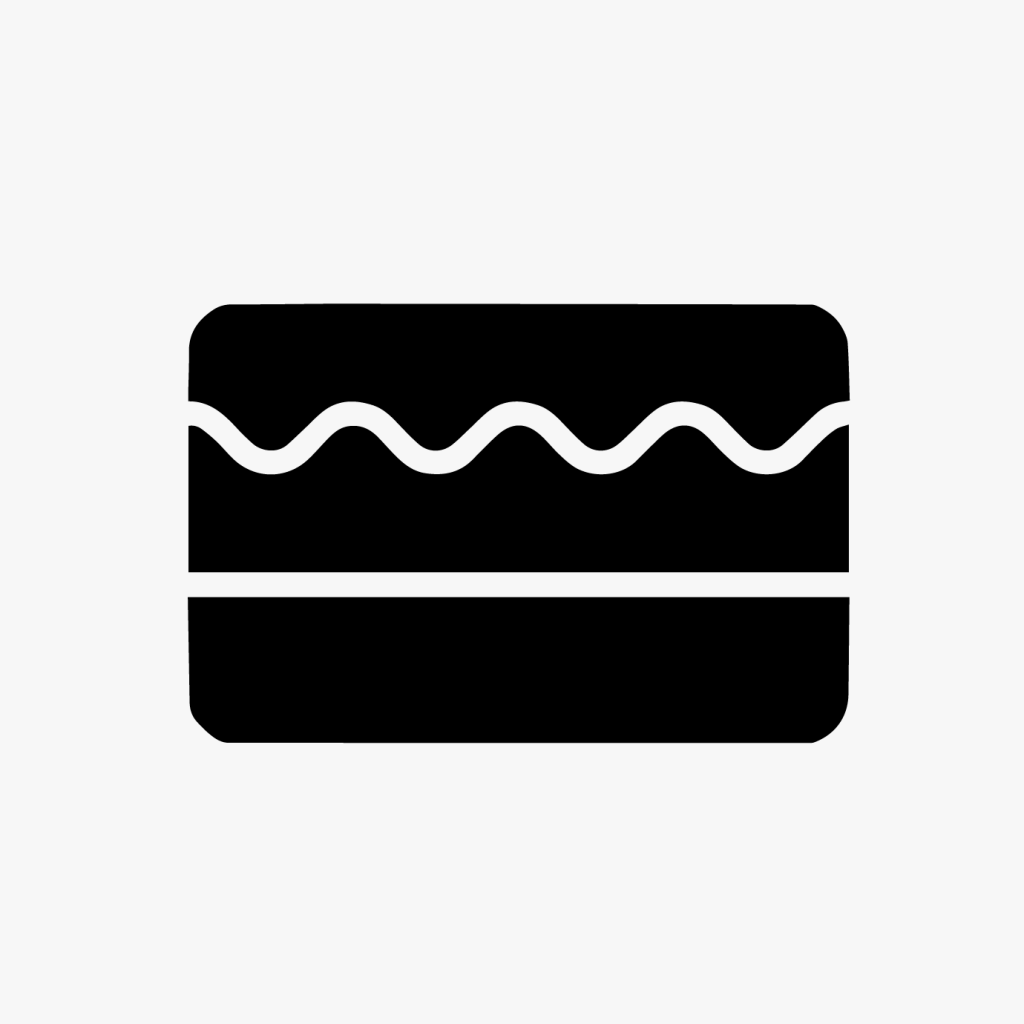 Petit Fours
This bite-sized cake enrobed in icing. The unmistakable almond flavor of this treat makes it a wonderful treat for showers, teas.